The "Alexa" Blog - 7
In this
Seventh
installment of the
"Alexa"
blog, we will take a look at
"Fire TV Cube"
which is Amazon's newest addition to the voice activated devices that have been produced over the past few years. The
"Fire TV Cube"
is the first hands-free streaming media player with
"Alexa,"
delivering an all-in-one entertainment experience. All you have to do is just ask
"Alexa"
to turn on the TV, dim the lights, and play what you want to watch.
Amazon "Fire TV Cube"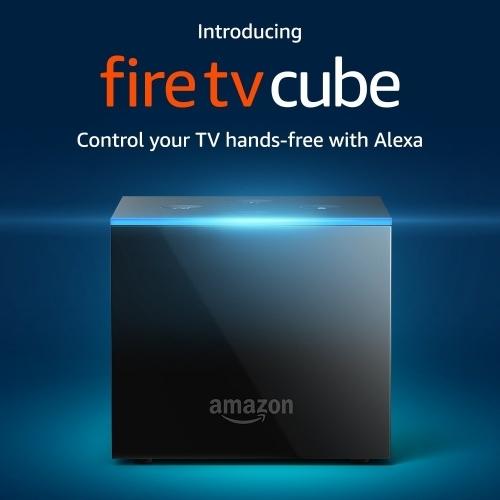 With far-field voice recognition, eight microphones, and beam-forming technology, the "Fire TV Cube" can hear you from any direction. You can enjoy hands-free voice control of content (search, play, pause, fast forward, and more). Plus, you are able to control the power and volume on your TV, sound bar, and A/V receiver as well as change live cable or satellite channels with just your voice. The "Fire TV Cube" has a built-in speaker that lets you check the weather, listen to the news, control compatible smart home devices, and more (even with the TV off!). With the "Fire TV Cube" you can enjoy tens of thousands of channels, apps, and "Alexa" skills.
With "Alexa" on "Fire TV Cube," you can control compatible TVs, sound bars, and A/V receivers from top brands like Samsung, Sony, LG, Vizio, and more. Plus, tune to live TV channels with cable or satellite boxes from providers like Comcast, DISH, DIRECTV/AT&T U-verse, and more. You can use "Alexa" on the "Fire TV Cube" to control playback of content (play, pause, resume) in many of your favorite apps. Additionally, you can get over 500,000 movies and TV episodes from Netflix, Prime Video, Hulu, HBO, SHOWTIME, NBC, and more. You are able to access YouTube, Facebook, Reddit, and more websites with Silk and Firefox browsers (Furthermore, with an Amazon Prime membership you are able to unlock thousands of movies and TV episodes including "Thursday Night Football" and Prime Originals like "The Big Sick" and "Sneaky Pete.").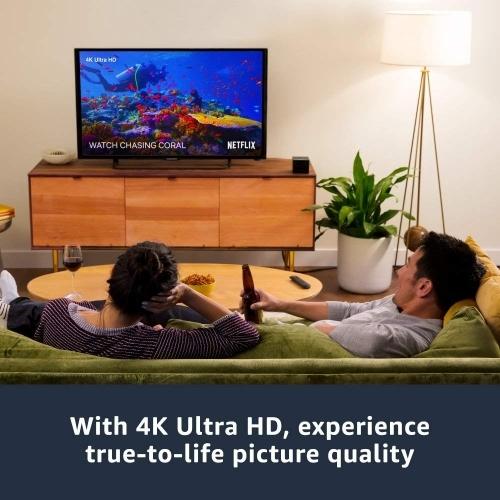 NOTE: The "Fire TV Cube" will support sleep timers later this year, but "Alexa" Calling & Messaging, multi-room music, and Bluetooth connections to mobile phones are not currently supported on the "Fire TV Cube."
The "Fire TV Cube" currently retails for $120.00, but I suspect that in the not too distant future you will be able to take advantage of special sales (like those appearing during Amazon "Prime Days") to obtain a "Fire TV Cube" for much less. Voice control is getting smarter all the time!!
I think that the "Fire TV Cube" may just be the beginning of a new wave of future voice controlled devices! We will be talking more about "Alexa" advancements in later blogs. Until next time...
"Ciao"