Car Care by Charlie !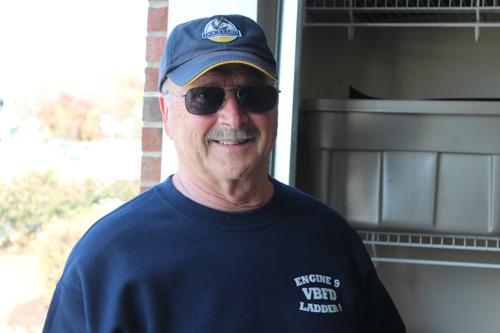 Do you know Sunnyside? Do you know Sunnyside like Charlie Lotts knows Sunnyside? Do you know about cars? Do you know about cars like Charlie Lotts knows about cars?
Charlie grew up in Staunton. He married Jane Glover, a Staunton local, in 1961. They raised 2 accomplished children, Jeffrey and Jennifer. Jennifer is a CPA, living and working in Harrisonburg.
After working for VDOT for 19 years, Charlie was ready for a change: he enrolled at JMU and graduated in 1980 with a degree in Accounting. After working for a CPA firm, Charlie came to Sunnyside as their first Chief Financial Officer. What an introduction to Sunnyside! He retired in 2002.
While in their 40s, Charlie and Jane put their names on the waiting list for one of the new houses to be built in the Glen, thinking someday, but not yet. However, when the Glen opened and they were able to pick their lot and have input into their house, "someday" became a reality. He and Jane moved into the Glen in 2007.
Besides being a "car care nut," Charlie has been a licensed private pilot and also a firefighter for 12 years in Staunton! And, of course, he enjoys shooting pool here at Sunnyside. Charlie is also very civic minded; he is a Board Member of Generations Crossing, has served on the Advisory Board of JMU's Lifelong Learning Institute and on the Massanutten Property Owners Board of Directors.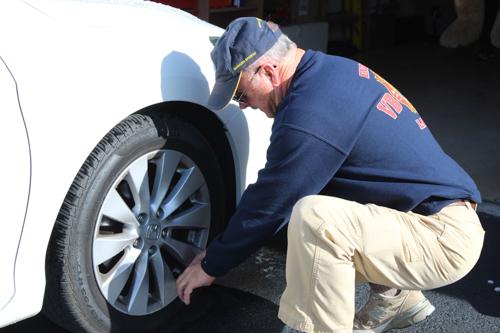 Back to cars: Charlie grew up in his father's gas station, starting as "wash boy" in grade school. As he got older, his repertoire expanded to tire and oil changes and tune ups. Soon he was running the station on weekends so his parents could indulge in some fishing. His pay? No cost car maintenance and gas. Imagine his shock once he had to pay for his gas and maintenance!
Charlie always enjoyed cars. His father also sold cars, so he learned that as well. He got his learner's permit at 15, and has been driving since then. His first vehicle was a used 1951 Ford Victoria, two-door sedan that he bought in 1956. He had always worked on his car doing minor maintenance, but with the advent of the car electronics, he slowly let it go.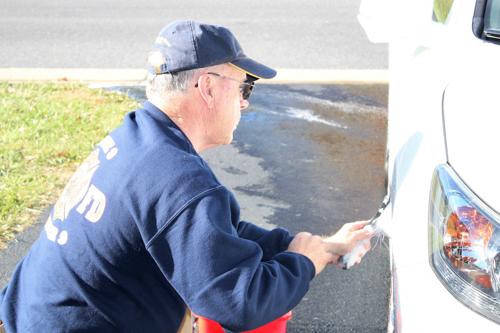 At first, Charlie always had a new car. He would buy one every year. That gradually came to a stop, but his love of cars is still as strong. Now he writes a blog about "all things car" on Sunnyside Times. He got involved with the group publishing the Times and started writing for it. It was interesting for him and he enjoyed it.
He explained that, over the years, he has seen a lot of women getting their vehicles serviced and being ripped off when they were told to do and buy a lot of things for which they had no need. He hopes that the blog will provide people with the tools they need to make wise choices about buying cars and especially maintaining them. He explained the money in car dealerships is in taking care of the car. The parts are expensive and the profit is excellent.
Be sure to check out "Car Care for Dummies" by clicking on "Blogs" on the first page of the Sunnyside Times. You may especially like Charlie's latest blog - "Buying a Car-Part 1…."
I asked him how long he planned to blog. He laughed. "I'm a Gemini. I have had two careers, been a pilot, a fireman, worked for the FBI. I like change." --Story by Kat Marlowe --Photos by Mary Rouse