Cradles Will Rock - Part 2 !
This year, Sunnyside residents made and hand painted 13 cradles for the Salvation Army. Let me tell you how this came about.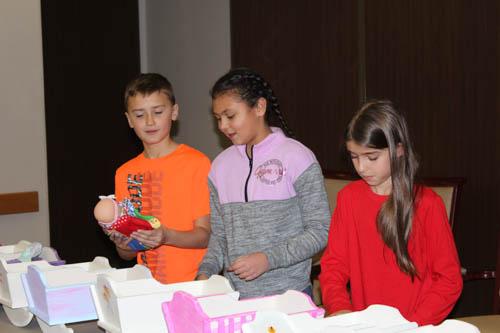 Ed's project continues to grow. This was the first year that the cradles had hand painted designs on them. Len Tulio, who has taken over the carpentry, said, "Carpenters are not painters," and he started asking around for some artists willing to paint the cradles. Fred Repass and Kella Cook pitched in. They had very different, distinctive artistic styles, but all the cradles were beautiful.
Now, that last finishing touch; hand made quilts for each one.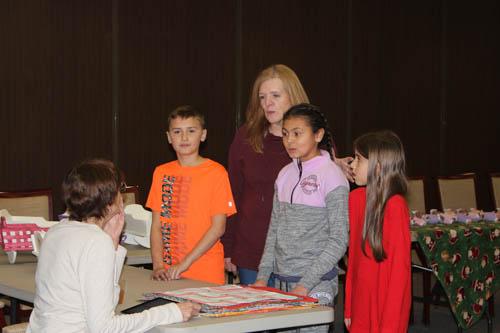 Enter Brenda Balmer. Brenda is an accomplished quilter. She had heard about Bob Kaufman, who had taken over the cradle project from Ed. Last year, she asked Bob if some neighborhood kids could make quilts for the dolls. This was the perfect finishing touch the cradles needed.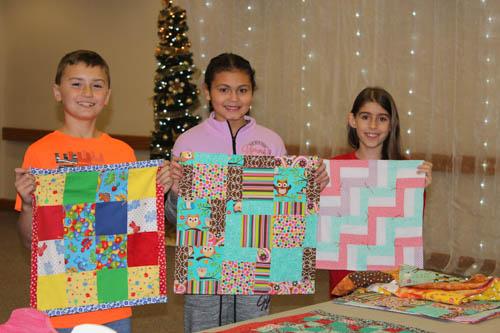 Brenda's granddaughter, Molly Balmer, along with Emma Loflin and Wyatt Alexander, all of whom had taken a quilting class, pitched in. These talented, busy fifth graders made 13 blankets for the 13 cradles. Emma, Mollie, and Wyatt created a wide variety of beautiful quilts, all with their distinctive styles.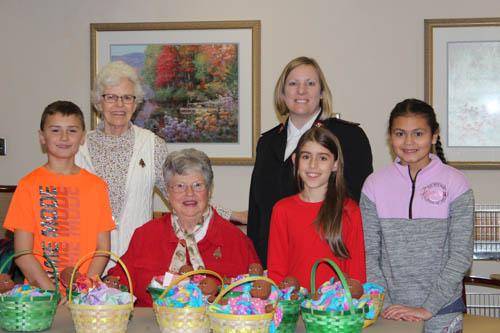 Recently, Emma, Mollie and Wyatt brought their quilts to Sunnyside to wrap the babies and place them in the cradles. Cradle makers Len, George Gibbs and Bill Bedall came to see the cradles being filled. Salvation Army Captain Stephanie Blevins was on hand to pick up the cradles with the dolls, swaddled in quilts.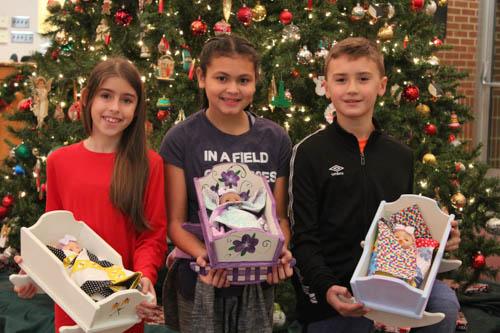 These caring residents want to continue making cradles, painting them, buying baby dolls, and having quilts made for each one. Everyone enjoyed being a part of the process. Sunnyside residents can also get involved by donating money for the cradle materials and dolls. As well, any carpenters and painters are welcome to join in this fun and caring project!
--story by Kat Marlow, photos by Mary Rouse