After the Rain
The rain is gone.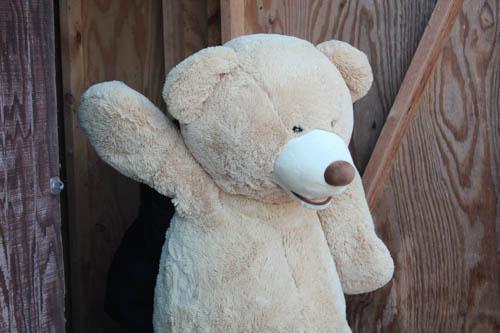 Sunnybear: Oh, Bear! That was a lot of rain! I think I am starting to grow mushrooms on my feet. I have to get out and do some exploring.
What is a wellness center?
Whew! It is hot out here. What am I doing out here in the middle of the day? This looks like a nice building. Maybe it is cool inside. Wellness Center. Huh.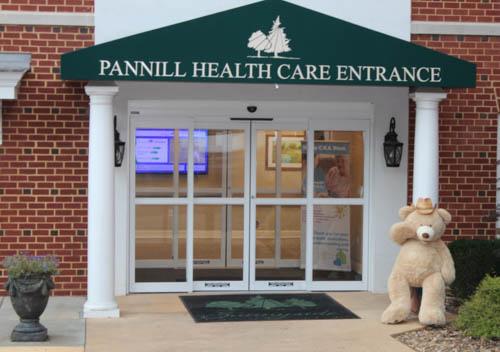 Sparkly!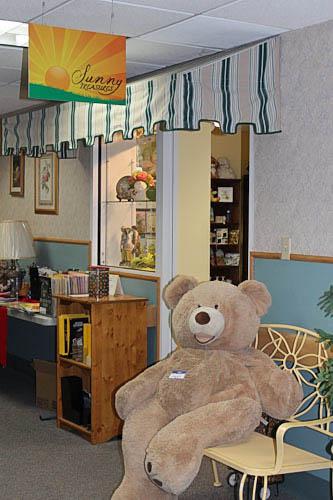 This must be where Mamabear got her sparkly and Babybear found chocolate. It's nice and cool here. Oh, I remember! This is where Ms. Zelda, Mr. Josh, Mr. Robert, and Ms. Kella live! I think I will go see them.
Get physical!
"Physical Therapy" -- I thought this was going to be fun! It is just a lot of hard work. Bears don't like hard work. Let's try something else.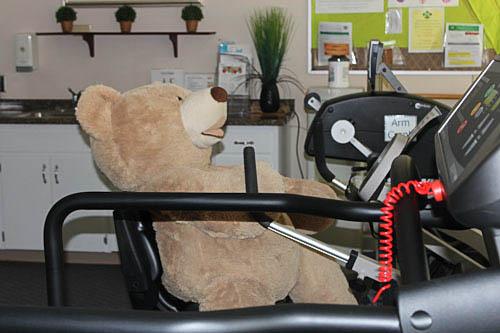 Moving Machines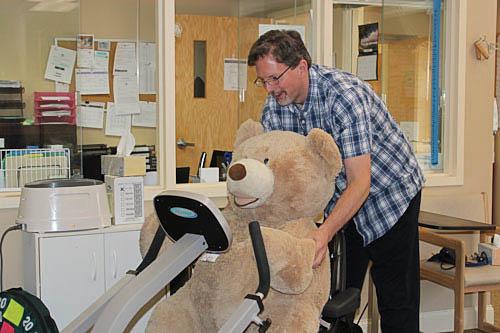 Hmm, this guy said it would be easier on this machine. I'm not so sure!
But I already know how to walk!
Now, why am I doing this? I already know how to walk. Four feet are fine! So, what if my tummy is so big. I like it like that!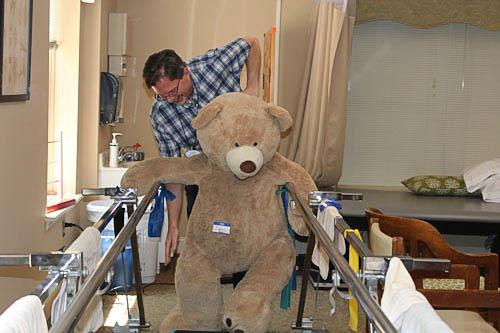 A bit of pampering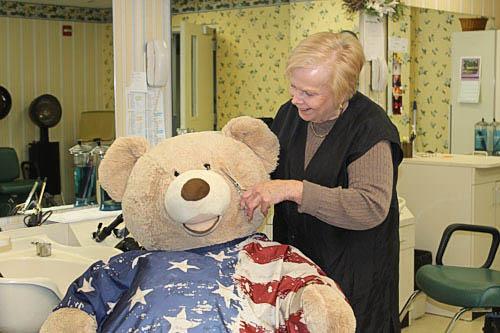 Who knew? This nice ma'am is cutting my fur to make it neat! I didn't know you could get your fur cut. And check out this cool t-shirt!
Oh, my!
Aaaaaaah. Oooooh. Hmmmm. Please, don't stop! This is just what I needed after a day of exploring the Wellness Center. (and she's pretty, too!) I thought she was a ma'am, but she said she is an Angel. I think I like Angels.