Happy Flowers, Happy Spring! Happy Happy Everything!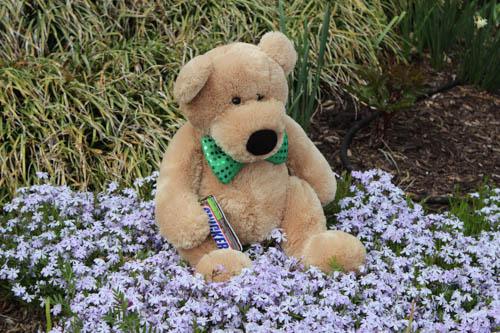 Babybear: Oh, I am so glad winter is over! Our new home is beautiful! I can't wait 'til Mamabear sees this.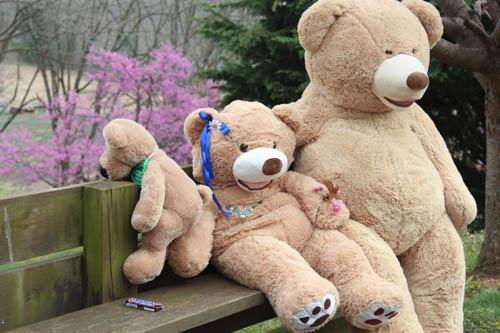 Mamabear: Sunnybear, I am so glad we moved here. Look at this pretty flower. Sunnybear: I'm hungry. I want to go see Mr. Andy. Babybear: Don't be thinking about my chocolate! It is only good for babybears.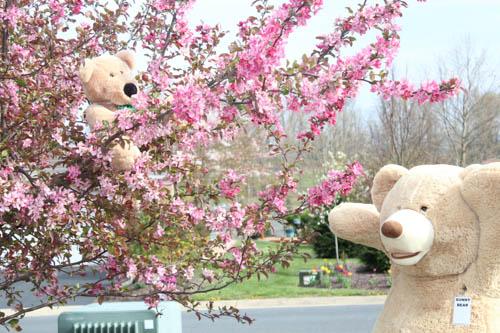 Babybear: Hey, Sunnybear! I learned how to climb a tree! Is that something all babybears learn? I can see everything! Sunnybear: Babybear! Don't fall! How did you get up there? You better get down before you scare Mamabear half to death! Be still, and I will get you down. Babybear: Aw, I like it up here. Come up with me. Sunnybear: No! I would get stuck. Bears are not supposed to climb trees. Babybear: Huh. I'm a bear and I did. Sometimes Sunnybear is no fun.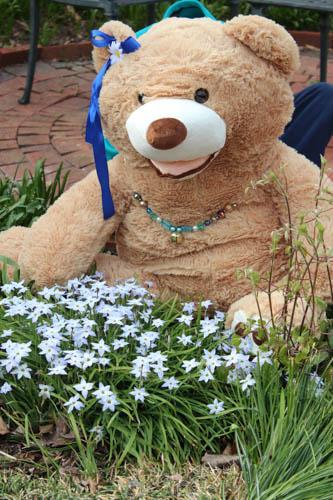 Mamabear: I love flowers! They are my favorite thing! And blue is my favorite color. Hmm, flowers? Or maybe sparkly? My new necklace is awesome. I am so glad I found it.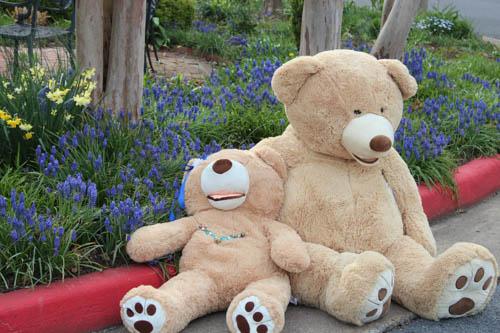 Mamabear: Oh, Sunnybear! I could stay like this all day! It smells so good! Sunnybear: I'm hungry. I can't find any berries. I want to catch a fish. Even a June bug would taste good!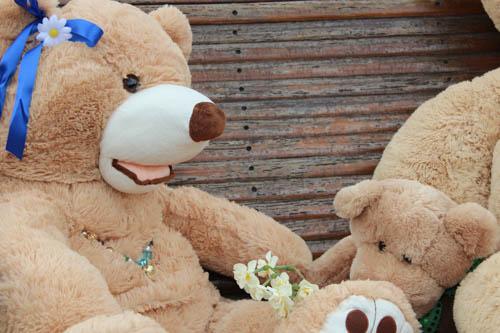 Babybear: I found these just for you, Mamabear. Mamabear: Well, thank you, Babybear. We can take them back home. We need some fresh air in there. These flowers will really help.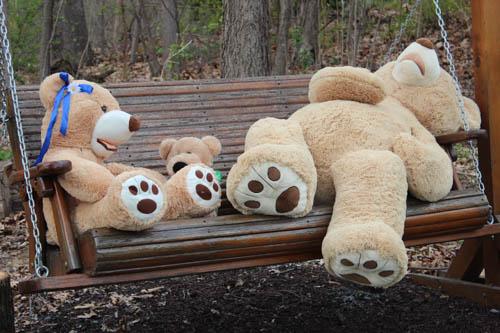 Mamabear: Look, Babybear! Sunnybear went to sleep! I think he got too much fresh air!
-Kat Marlowe and Mary Rouse