Happy New Year! Happy New February?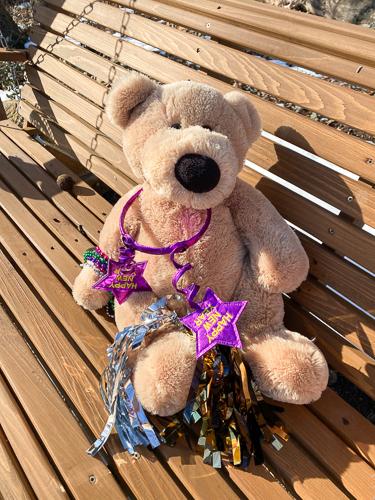 Babybear: Mamabear, Mamabear, quick, come look! See what I found in the woods! Sparkly!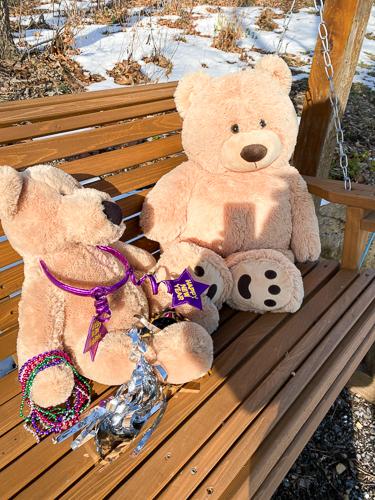 Mamabear: Oh, my, that is the best sparkly I have ever seen!  I wonder who left it?

Babybear; Oh, it must have been a Sir or Ma'am. Maybe they left it for you.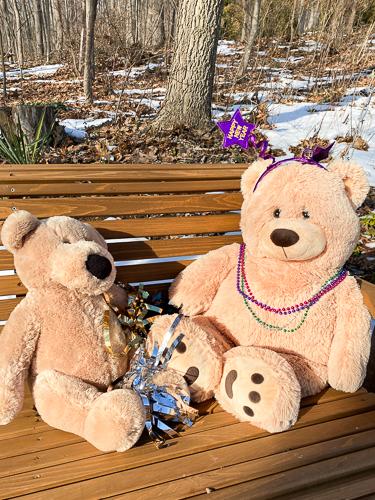 Mamabear: Hmm. I'm not sure. It is a little draggledy. I think someone threw it away.

Babybear; Mamabear, I think you should put it on. It's not draggledy. It's beautiful. I'm glad I found it.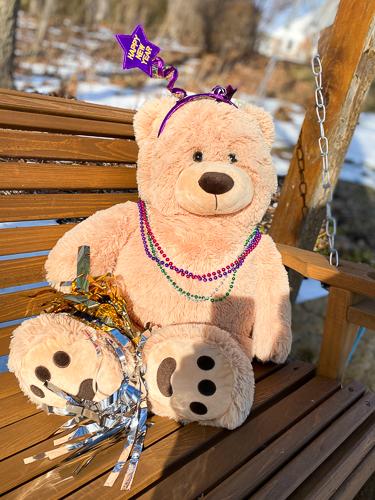 Mamabear: It's too pretty to throw away. Maybe I will take it to our den. It will make it pretty.

Babybear: Oh, Mamabear! You are the best We can help keep the woods clean AND have sparkly!