Veteran Edward A. Daggit
Edward A. Daggit
Edward A. Daggit, better known as "Ed," was born in New Orleans, Louisiana on June 15, 1932 in a home with only one sibling, a sister five years older than he. From a very early age he was noticeably precocious;  while still in the crib he could imitate the operatic arias he heard on his parents' records,  he could read even before he entered kindergarten, and he could help his sister with her high school math while he was still in elementary school.
Unlike other children whose families were caught up in the throes of the depression at that time, Ed had a relatively easy and untroubled life in that regard. His dad held a degree in Agriculture from the University of Minnesota and had a good job as a cotton expert, so their small family was mostly free from the hardships others suffered.  However,  his dad's prosperity did not entirely shield Ed from some of the lessons of life;  like other kids, Ed had his own paper route.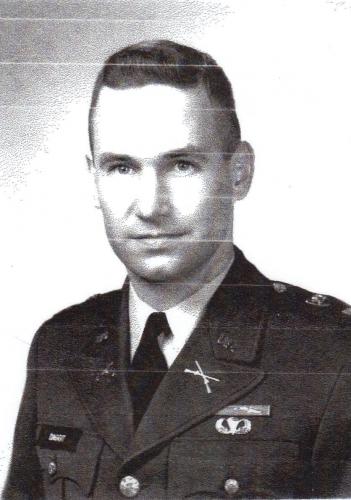 Ed's early years were a very happy time in his life. He remembered taking hiking trips with his dad, for example the time his dad took him hiking on the Appalachian Trail.   Another vivid memory was a 1939 trip when his dad took him to the World's Fair in New York City. But it was his mother who was especially close to Ed since she was always there for him.  Even though she was a stay-at-home mom, she was a qualified elementary teacher and had taught him to read and amuse himself by playing the piano before he entered public school.  He loved to play games with her, especially the card game "Michigan."
Family was important to Ed during those early years, but so was church and the neighborhood children. Among his fondest memories were times he went to movies, times when he played with neighborhood boys, spending summers with relatives in Wisconsin and Minnesota, attending youth fellowship at the Methodist Church, and attending school.  He did have one set-back in school;  despite his proficiency in math, apparently social studies did not come to him all that easily.  A grade of "incomplete" in social studies during his freshman year cost him a promotion in the cadet corps.
Ed attended the Staunton Military Academy during the last two years of high school, and graduated there in 1948 at age 16. His intent was to try for West Point, but as he was too young to be accepted there, he entered George Washington University for two semesters.  He was then accepted into West Point in 1949 under an appointment by a U.S. Congressman, and finished there in the Class of '53.
After graduating from West Point, Ed's climb up the ranks was steady  until he reached the rank of Lieutenant Colonel. During this time, he taught math for 6 years at West Point.  He was also able to continue his education, receiving a Master's Degree in math from Rensselaer Polytechnic,  and a PhD in math from New York University.
However, he did have duties in the Army other than teaching.  Right after receiving his Master's Degree he was sent to Korea for a year.  Ed had married Darla Cullen in October, 1953 soon after finishing West Point and of course,  he was anxious to take her along.  But this was not a part of the Army's program.  He solved this problem by getting her a civilian job in Korea. Darla remembers being introduced to Ed's unit by the general as Ed's "unauthorized wife."
He had 13 months duty in Vietnam, during which time Darla was unable to accompany him;  she and their ten month old son had to wait for him in Falls Church, Virginia until his return.  Later,  he  spent three years in Heidelberg, Germany working in the office of  the Deputy Chief of Staff for Personnel supervising the education of the troops and their dependents.
After Ed served 22 years in the Army, he saw that it was unlikely that he would be promoted to the rank of full Colonel so he retired to seek work as a civilian. A math professor at Clinch Valley College in Wise, Virginia was on sabbatical, so he filled in for him two semesters. He then moved on to Grove City College in western Pennsylvania where he taught math from 1976 until 1996.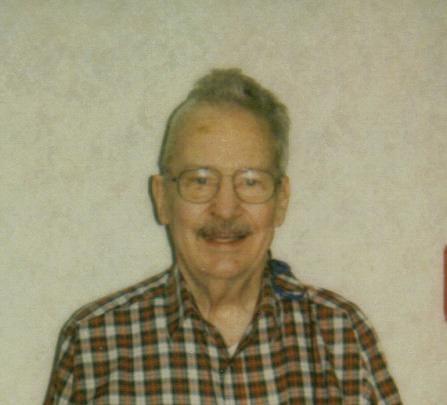 Darla mentioned two interests of Ed that greatly influenced his life. He loved music from the time he was an infant and throughout his career.  Early in life he learned to play the piano and he used that talent to play the carillon at West Point where he was allowed to play his own arrangement.  He was also in the West Point Choir.  Even to this day, despite his disabled condition, his pleasure on hearing good music is obvious.  Of even greater influence has been his religious faith.  This interest caused him to become involved with various religious activities at West Point; being baptized and joining a church, taking part in chapel Sunday School programs, and attending Officers' Christian fellowship conferences,  prayer groups and Bible study groups.  Through the years following he has continued his activities in church, in the Christian Officers Fellowship, and in visiting ROTC units.
Ed and Darla had one child named Andrew, and he lives nearby in Winchester, Virginia. Darla continues to live in residence at Sunnyside where she can serve as one of Ed's caretakers.
It pleases us to recognize Ed's patriotic love for his country, and the service he rendered our nation in the U. S. Army as well as a civilian. It also gives us pleasure to recognize the life that Ed lived which showed clear evidence of his Christian faith.   Though he may not any longer understand our words of gratitude, surely there will come a time when he will hear a far greater voice speak these words of praise, "Well done, my good and faithful servant."
Note: Because of Ed's advanced Alzheimer disease, his wife Darla has kindly given us this account of Ed's life and military activities.
As told to Dick Young