Volunteers Needed for Assisted Living Virtual Reality Project
In ancient history - before the pandemic, that is, the Tech Forum purchased a virtual reality (VR) headset to explore potential uses at Sunnyside. They are now trying to restart some of the programs they were working on at that time. There is a considerable body of research suggesting that Virtual Reality can be very useful in senior living facilities for both entertainment/enjoyment and for therapeutic applications.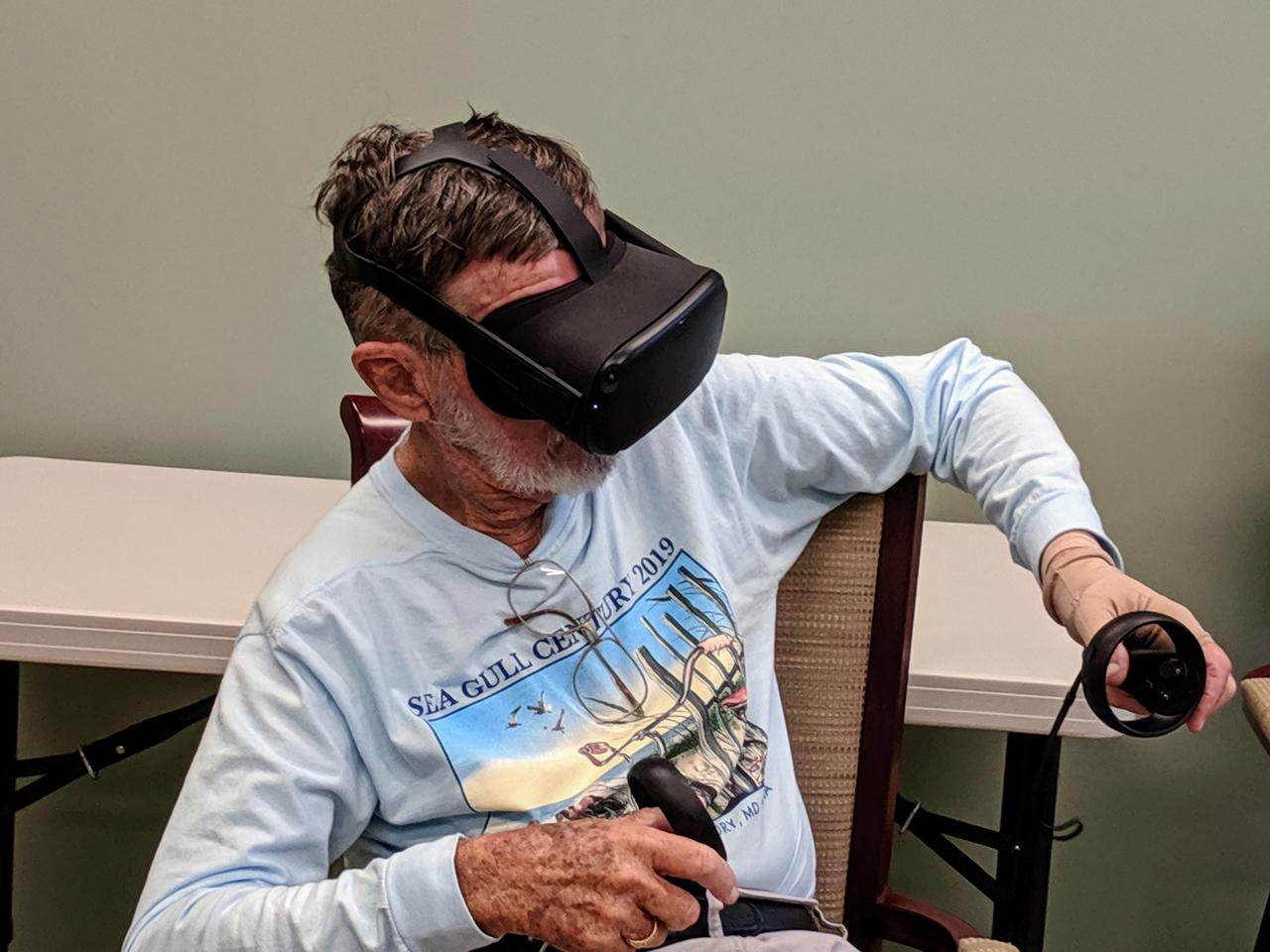 Assisted Living is one area of particular importance. Valerie Jackson who is the Life Enrichment Coordinator (i. e., Activities Coordinator) for Assisted Living has been working with the Tech Forum to explore setting up a program. The initial idea is to explore some travel related applications that will build on some similar programs they are currently running.
For many reasons including a shortage of staff, we are in need to volunteers willing to assist in developing and running such a program. Volunteers will have a chance to learn to use the headset and (if they want) learn to set it up and help others. In general, in a setting such as in AL, it is highly desirable for there to be a 1:1 volunteer/resident match as it is complex enough that it likely to be frustrating for the resident in many ways (things like adjusting the headset, using the pointing devices, etc.).
Volunteers will also have a chance (and hopefully be interested) in helping determine what successful programs might include and help launch them in appropriate settings. This is a potentially significant opportunity to enhance the sense of community at Sunnyside and to help Sunnyside stand out as the premier community it is.
In addition to working in AL, we are interested in exploring how such a capability would be useful in IL, primarily for entertainment. The idea is to develop a fun, social use of the headset such as activities at the Bistro.
If you have an interest, or even just a curiosity, please contact Tom Harkins (#8748, harkinstg40@gmail.com) or your Area Representative to the Resident Council or any member of the Tech Forum. Come and have fun and accomplish something worthwhile and fulfilling at the same time.