Help with Navigation

The black bar with topics across the middle of the page is the primary way you move around the site. You may move your mouse over any of the topics and click to be taken to that page. Note that these menus may work a little differently from some others you might be familiar with.
When you open a page, below the menu bar will be a list of pages you have visited to get to the page currently being viewed.

You may click your mouse on any of these selections and you will be taken to that page. In this example, you could go to the Home page or to the pages listing all the activities.
Many pages show options using "Buttons" to make selections.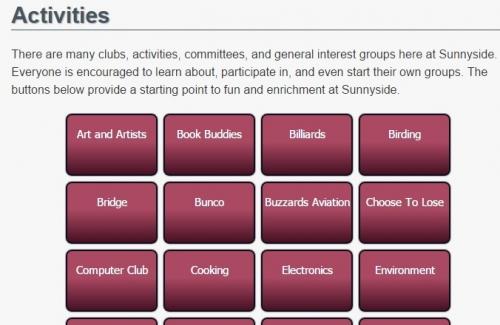 On these pages, clicking on a button will open a corresponding page. Again, you may revert to a preceding page using the headings under the black bar.
If you're unsure of how to navigate, give it a try. We think you'll find getting around this system very easy and enjoyable.