SKYWEST COMES TO THE SHENANDOAH VALLEY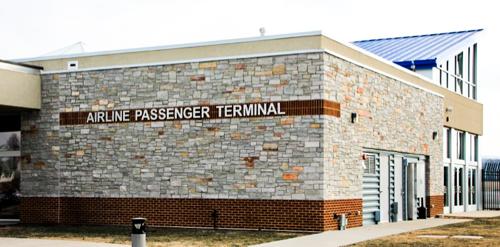 A recent decision by the Shenandoah Valley Regional Airport Authority could have a major impact on Sunnyside residents, especially those who love to travel. Beginning April 3 of this year, a new commercial carrier has been named to replace Via Airlines (aka ViaAir). The new provider of airline service to the Shenandoah Valley airport in Weyers Cave is SkyWest, a "major regional" airline (an oxymoron?) that will partner with United, Delta, American, and Alaska Airlines.
ViaAir has served the Shenandoah Valley for not even two years, but from the beginning it had problems with reliability. Fewer than half of the flights in the first three months operated as scheduled, causing headaches for commuters and the airport alike. In contrast, SkyWest has a sterling reputation in the airline industry—and it's definitely a major player. It has a total of 423 aircraft, has more than 12,700 employees, and operates more than 2,000 flights daily to 237 North American destinations. In 2016 SkyWest carried more than 31.2 million passengers. A recent Daily News-Record article quoted Greg Campbell, executive director of the SVRA, as saying, "SkyWest has an unparalleled record for being a highly reliable air carrier. They're arguably the premier regional airline in the country."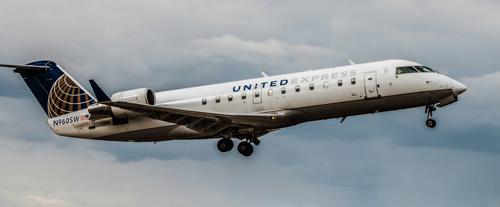 SkyWest's current plan is to run 12 flights to and from Washington's Dulles and 7 flights to and from Chicago's O'Hare each week. Passengers will travel on a 50-seat Canadair Regional jet (CRJ 200). Tickets can currently be purchased via the internet at united.com. This should also mean that you can book connecting flights at the same time and have your luggage transferred to the connecting flight automatically.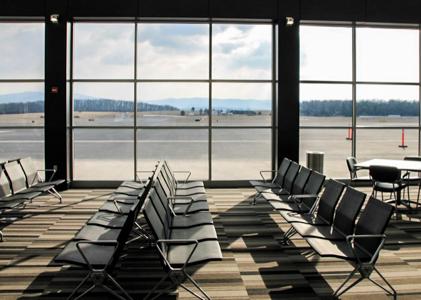 And now, what about transportation and parking? Airport parking is currently free, with no plans announced for any changes. If you cannot drive and need shuttle transport to the airport, an SRVA shuttle service can pick you up at your home and take you directly to the airport. You can make a reservation online or by calling 540-234-8304, ext. 5. Mon-Fri 7:30-3:30. The one-way cost is $40, or $60 for a round trip, which can include up to five persons. Shuttle reservations need to be made at least 24 hours in advance. If you book the full round trip before you fly, the shuttle will already be waiting for you when you return to SVRA! --John Noffsinger