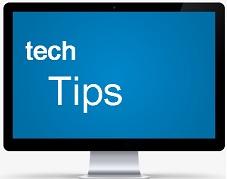 Have a lot of windows open and need to return to your Windows desktop?
Don't need to close the windows individually to get there.
Just click on the Windows icon , (located on the bottom left on the keyboard), and the "D" key on your keyboard, and it will take you, ("toggle"), to your desktop. 
Use it again to go back to your Internet viewing.
Having computer issues with software or hardware or other tech stuff?
Contact the Geek Squad, a group of resident volunteers.  They can be reached by going to Touchtown's Sunnyside Community Apps, and clicking on the "Technical Assistance" link, then click on the words "Need Tech Assistance".