Donations
Many thanks to the Sunnyside Residents & Staff and to Sunny Treasurers for the wonderful and generous donations to Village to Village to provide needed items for the Afghan refugees settling here. All items on their wish list were provided. Twelve volunteers sorted donations and brought three truckloads to Village to Village. Support for Afghan refugees occurs in three parts – Massanetta Springs provides initial housing and food; Church World Services arranges permanent housing, jobs, transportation, medical, etc.; and Village to Village outfits new apartments with what is needed to create a home.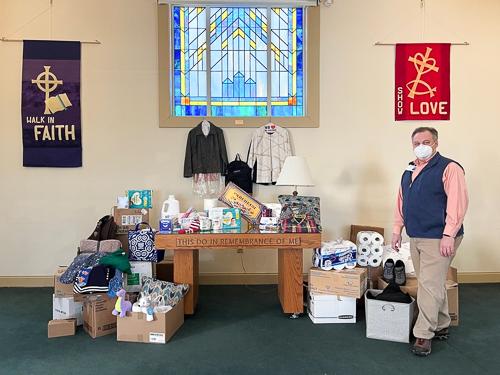 Chaplain Jeff with the donations on the pulpit.
    Diane Young, Pat Harkins, Barbara Mancini, Carol Ann Van Duyn, & Nancy Slusar sorting donations.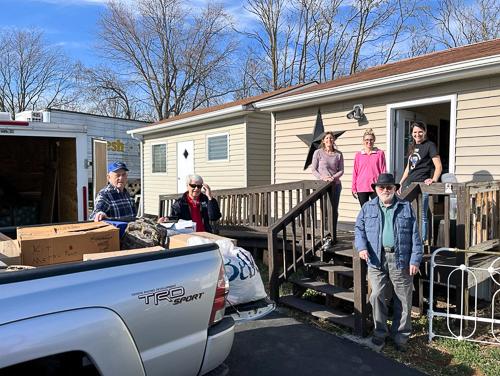 Doug & Sharon Pafford, Alan Evans delivering donations to Village to Village volunteers. Not shown: Doug & Lorraine Davis, Cindy Westley.