Free National Park App for Your Smartphone!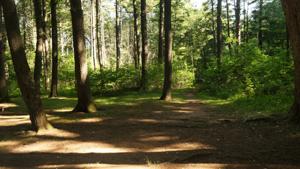 It's a beautiful day and you're planning on visiting the Shenandoah National Park with some of your Sunnyside friends. Would you like to explore the park with a push of a button? Well, now you can!
A new smartphone app is available for Shenandoah National Park visitors. The National Park announced the official launch of the app last week.
The app is designed to give visitors a digital took for exploring the park, the release said. Those with the app can explore the park using the built-in map, which allows them to see what types of services are nearby — all searchable by topic.
Those features include: - Hiking services - Exploring Skyline Drive - Park closures - Interpretive tours of Rapidan Camp and Fox Hollow Trail - Restroom locations - Trailhead locations - Scenic and wildlife information - How to find a ranger - Camping locations - Emergency services
"We are excited to give visitors an additional tool for enhancing their Shenandoah experience," said Shenandoah National Park Superintendent Jennifer Flynn.
The app is a GPS-based program that allows visitors to access its features even when they have no cell service, which can often happen inside the park. It is free and available on Apple's iOS and Android platforms.
Here's how to get your free app:
Look for Shenandoah's official app in your smartphone's app store as "NPS Shenandoah" and download prior to visiting the park. To access the app's features without cell service, select "Settings" and then "Download Offline Content" to get access.
Enjoy your next visit to the Shenandoah National Park! --submitted by Carolyn Suffern