VIRGINIA GENERAL ELECTION – NOVEMBER 2021 !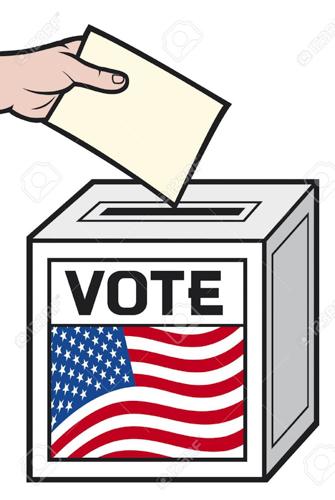 Even though not that long ago we were embroiled in the contentious politics of a national election, we will soon face another election, though this one is more particularized. On November 2nd we will elect a governor, lieutenant governor, attorney general, and member of the House of Delegates for Virginia.
The Democratic candidate for governor is Terry McAuliffe, who previously served as governor from 2014 to 2018. Challenging him is Republican Glenn Youngkin, a former businessman new to politics. You might also find mention of Princess Blanding, who's running for governor as a member of the Liberation (not Libertarian) party. Candidates for lieutenant governor are Democrat Hala Ayala and Republican Winsome Sears. Ayala is currently a member of the House of Delegates for Prince William County, and Sears was the first Black Republican woman elected to the House of Delegates. Running for attorney general are Democrat Mark Herring, the current attorney general, and Jason Miyares, a member of the House of Delegates for the 82nd district. In addition, residents of Rockingham County will vote for a member of the House of Delegates. Candidates for that position are current House of Delegates member Republican Chris Runion and Democrat Jennifer Kitchen of Waynesboro, his opponent in 2019.
As in last year's national election, Virginia residents will be able to engage in early in-person voting as well as in voting by absentee ballot. First, of course, voters must be registered to vote. The last day to do this is Tuesday, October 12th. Early in-person voting begins on Friday, September 17th. The Voter Registrar's office (20 East Gay Street in downtown Harrisonburg) will be open Monday-Friday from 8:00 am to 4:00 pm to accommodate early voters. In addition, the office will open on Saturday, October 23rd and Saturday, October 30th for early in-person voters—the 30th is the last day for early in-person voting.
Voters may also apply to vote absentee by mail—forms can be requested online through the registrar's office. "Vote by Mail" application forms must be completed, signed, and returned to the registrar's office by mail, fax, or scanned attachment to an email. The deadline for these applications is October 22nd. After these application forms are processed, you will receive your ballot in the mail. A secure, monitored drop box is available to receive absentee ballots at the same dates, times, and locations listed earlier, but these ballots must be returned to the secure drop boxes by 7:00 on Election Day. If they are mailed, they must be postmarked by November 2nd and will be received at the registrar's office until Friday, November 5th.
And not to be forgotten is – "live" voting on Election Day itself! Polls will be open from 6:00 am to 7:00 pm on Tuesday, November 2nd. The polling place for Sunnyside residents is Massanutten Presbyterian Church,50 Indian Trail Road, Penn Laird.