The Shenandoah Valley Civil War Round Table now meeting at Sunnyside
If you are interested in the United States Civil War, there is now a group meeting at Sunnyside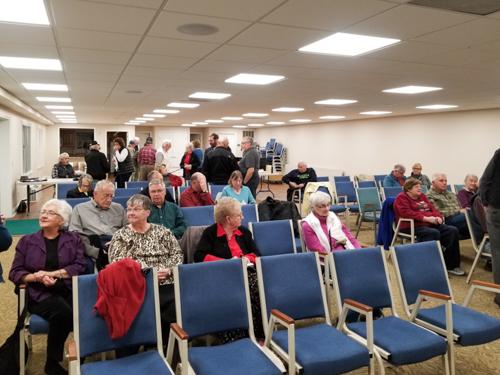 that you should consider joining.  The Shenandoah Valley Civil War Round Table will be meeting on all the odd numbered months (January, March, May, July, September, and November) in the Sunnyside Room. 
The Shenandoah Valley Civil War Round Table has existed for over 50 years.  During that time, it has many fine leaders, including Sunnyside's own Bill Bedall.  He related that the Round Table has often moved, and he hopes it has found a home at Sunnyside.  The current President of the Round Table,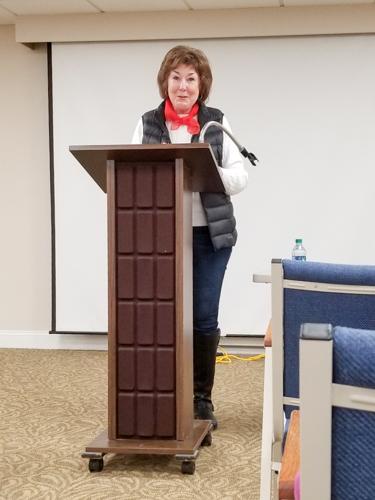 Nita Gibson, is delighted with the Sunnyside Room and is looking forward to many fine meetings at this newest venue.
Meetings often a pre-meeting book sale starting at 6:30pm and then a presentation from 7:30pm to 8:30pm.  The November 11th meeting, the first at Sunnyside, was a presentation by the Stephen Lee Ritchie who gave a talk about General Lee's early life, focusing on when he was a cadet at West Point.  Mr. Ritchie holds degrees in U.S. history and U.S. government from Ball State University, is co-director of the Shenandoah Valley Civil War Institute and the Head of Faculty of the Spring Mill Civil War Conference, as well as being a descendent of Robert E. Lee.  His talk was well received and provided much incite to General Lee and his experiences in West Point.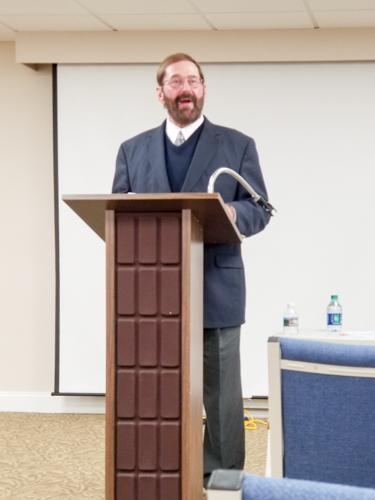 The next meeting of the Round Table will be on January 13, 2020, where Nancy Graham will talk about  Christmas in the Civil War. There will be no book sale this time, so show up around 7:15pm to get a good chair.
Future meetings include:
March 9, Steve Ritchie presents on Robert E Lee:  From Appomattox to Lexington
May 11, speaker Peter Dalton, topic to be announced later
July 13, William C. Davis will talk about The General in Love: Gabe and Nannie Wharton's Confederate Romance
If you are a Civil War enthusiast or a history buff, please check out the Shenandoah Civil War Round Table.